There is no impossibility as to what 'form' conscious life may take.
Kate is a
video artist
and
educator
living in Los Angeles. She obtained her M.F.A. in Media Arts from UCLA, her M.A. in Digital Art and Video from CSU-N and her B.F.A. from Montana State University. She is the co-founder of FLOAT, a VR/AR art studio, founder of Stickney Creek, a residency in rural Montana, and founder of Femmebit, a video art festival celebrating Los Angeles female artists working in video and new media. Much of Kate's practice surrounds human connection, meaning-making, and our relationships to the biological and environmental systems we inhabit. Her graduate studies involved research into the myriad ways humans mourn and express grief.
Kate has participated in solo and group residencies at Stanford University, Signal Culture, The Media Archaeology Lab at the University of Colorado, Coaxial Arts Foundation (courtesy of the Pasadena Arts Council) and Dublab. She is Assistant Professor in Digital Arts at Pepperdine University in Malibu, CA, and Instructor in Media Design Practices at Art Center College of Design in Pasadena, CA.
Kate's work can be found in galleries, online, in forests, stolen airwaves, and in virtual reality. Her work has shown at SFMOMA, Art Toronto, TIFF, and SXSW, HRLA, Coaxial Arts, Machine Project, Navel.la, Monte Vista Projects, Launch LA, Supercollider, Bridge Projects, and has been featured in the Filmmaker Magazine, LA Times, LA Weekly, ArtNews, CBC, BBC News, Forbes, Flaunt, Hyperallergic, and more.
Collaborations:
FLOAT
is a collaborative entity focusing on media art and interactivity. Founders Ben Vance and Kate Parsons work together to create evocative, nuanced art experiences that push the boundaries of process and technique. Their work has shown with Vulcan Inc., Marina Abramovic's Acute Art VR Platform, and at prestigious locations such as SFMOMA, Art Toronto, Sundance Film Festival, SXSW, and TIFF. Their work has been featured in Art News, the LA Times, CBC, BBC News, Flaunt, Hyperallergic, and more. Collaborators and clients include Petra Cortright, United Nude, GitHub, and Tony Hawk. Their latest work,
Screensavers
, can be found on internet gaming platforms Steam, Oculus, Itch.io, and Viveport.
FEMMEBIT
is a platform and triennial festival uniting an all-female roster of Los Angeles based artists working in video and new media. A celebration spanning a curated program of symposiums, screenings and exhibitions,
FEMMEBIT
examines today's society at large as an ever-changing medium; how women working with and between technologies enable progressive ideas to be born through active creation; and how we, as proponents of these fields, must work together to shape, share, and grow a future receptive open to progress.
STICKNEY CREEK
provides sustainability and preparedness education and is home a creative residency for filmmakers, artists, and creatives of all kinds. Based in a rustic, 3rd generation hunting lodge in the mountains of Montana,
Stickney Creek
aims to unite exploration and adventure, land stewardship, agriculture, and creative praxis.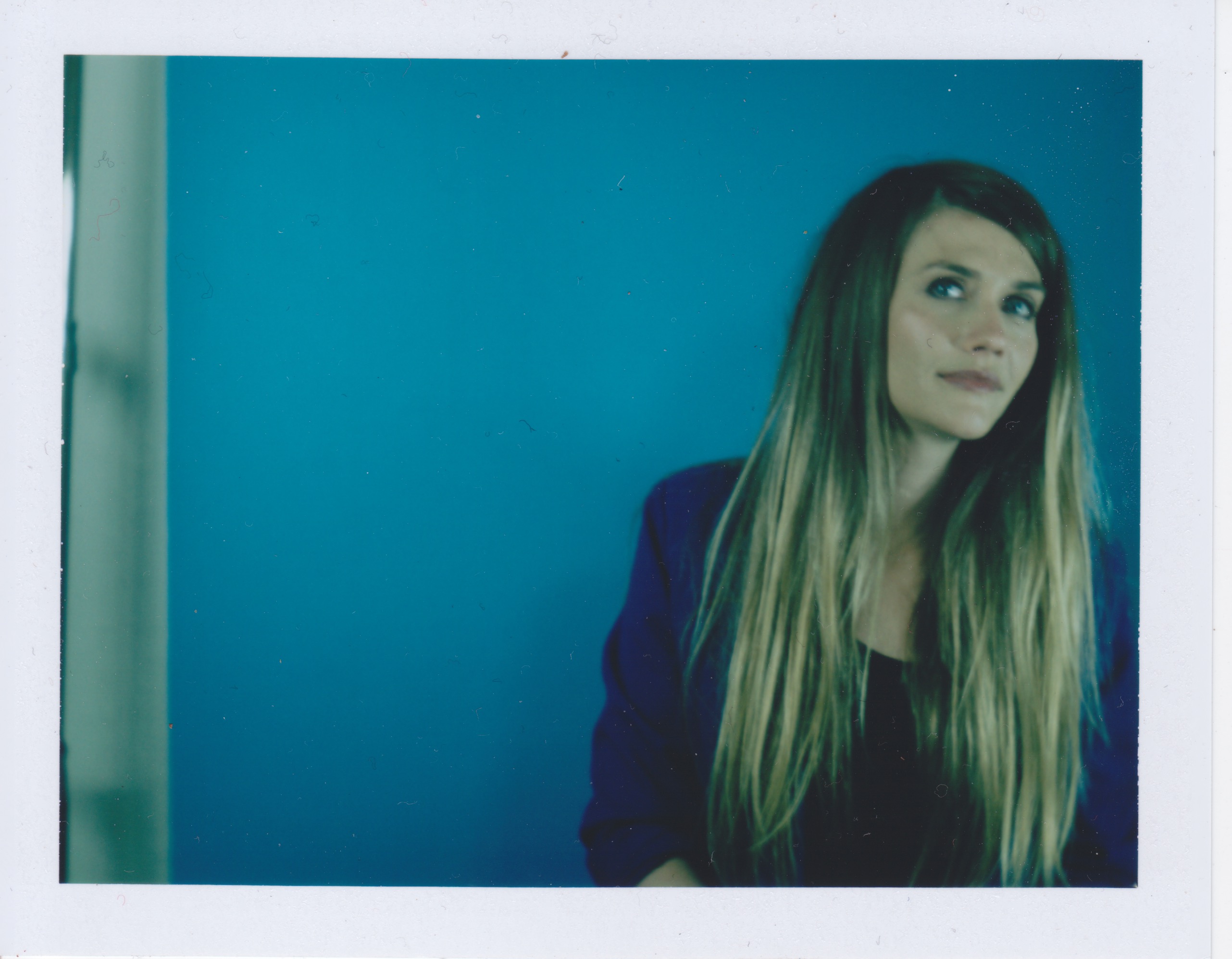 CV Highlights (Full list here):


Upcoming

Publication, Montana State University Alumni, MSU Graphic Design, Bozeman, MT (Fall 2021)
Publication, The Art of The Screensaver, ed. Mary Meixner, Czech Republic (Winter 2021)
Publication, Screensavers VR, Bossfight Books (Spring 2022)
2022
Ongoing: NFT sales Live on
Foundation.app/kateparsonstv
To Bough and To Bend
, Weisman Museum, Malibu (Aug. 2022)
Pepperdine Artist Talks curation
- Linnea Spransy, Beatriz Cortez, Maru Garcia, Sara Ludy, Alice Yuan Zhang, Rick Silva (Sept.-Nov. 2022)
Minters and Makers Podcast
w/ Eddie Lee, Ryan Green with ArtBlocks, (Aug. 2022)
Home Economics 101: Canning and Fermentation
with Rizoma Field School (Aug-Sept. 2022)
Interview with 80 Level
(Aug. 2022)
Interview with NVIDIA Creator Studio
(Aug. 2022)
Primal U Interview & Cover Story with Signature Montana
(Summer 2022)
Primal U 3-Day Workshop, Big Bear, CA (June 2022)
GLS Conference Panel
, UC-Irvine (June 2022)
FLOAT & Screensavers VR at
ARHouse
Fireside Chats and Metaverse Fair (May 2022)
Guest Lecture, class visits and workshops: Fine Art Department, Montana State University (Mar. 2022)
Tomorrow/Today NFT Show, curated by Ellie Pritts (Feb. 2022)
Primal U, Meet Your Instructors
(Feb. 2022)
2021
Guest Lecture: Pattern Nature, University of Nebraska (Sept. 2021)
Guest Lecture: FLOAT, Woodbury University (Sept. 2021)
Pepperdine Artist Talks - Isabel Beavers, Neha Choksi, Lucas Rizzotto, Flora Cho, Andrea Chung, Supercollider, Julie Weitz (Sept.-Dec 2021)
Presenter,
Virtual Worlds, CAAD New Futures, USC, Los Angeles (July 2021)
Panelist,
All About NFTs, California Lawyers for the Arts, Los Angeles (July 2021)
Pepperdine Animation & VR @ VRTO, Toronto, Canada (May 2021)
Curator w/Zeynep Abes, Blank Canvas 8, United Cerebral Palsy Art Benefit (Apr. 2021)
FEMMEBIT: Nature Club, Redux @ The Other Art Fair Virtual Editions (Mar. 2021)
Guest Artist
, Computational Media, Scripps College, Claremont (Mar.-May 2021)
Guest Lecture
w/Dublab @ ArtworxLA (Mar. 2021)
Facilitator, Curator: Pepperdine Artist Talks: Jenna Caravello, Zeynep Abes, Alice Yuan Zhang + Alexander Kay, Addie Wagenknecht, Alvaro Azcarraga. (Feb.-May 2021)
Publication, Coaxial Art Book, Coaxial Arts Foundation, Los Angeles (May 2021)
2020

Dublab x FEMMEBIT, The Art of Performance (Dec. 2020)
Catalogue,
To Bough and To Bend
, Bridge Projects, Los Angeles (Aug. 2020)
Phenomenology of Hope, Virtual Gallery and Exhibit (Jul. 2020)
The Residency at Stickney Creek: D.S. Chun and Mustafa Rony Zeno, Cascade, MT (Jul. 2020)
Meet The Women Taking Art From Cyberspace to The Moon, LA Weekly (Jun. 2020)
Guest Speaker, VRTO, Toronto, Canada (Jun. 2020)
That's So New Media,
Grief and Mourning Podcast
, w/Natalie Sun and Russell Quinn (May 2020)
FEMMEBIT: Video Art for Lockdown and Beyond, Twitch performances and panels. (Mar.-May 2020)
To Bough and To Bend, Bridge Projects, Los Angeles, CA (Mar. 2020)
AR Art Show: Beyond Baroque, Mike Kelly Gallery, Santa Monica, CA (Feb. 2020)
XR and Human Connection, SXSW Panel, Austin, TX. Postponed. (Mar. 2020)
Presenter, New Media Caucus, College Arts Association, Chicago, IL (Feb. 2020)
Retrograde, Carnegie Art Museum, Oxnard, CA (Jan. 2020)
2019
B-Reel After Hours
, Santa Monica, CA (Dec. 2019)
Scoutfest
, VR Scout. CTRL+ Collective, Playa Vista, CA (Nov. 2019)
IndieCade 2019 Night Games
, Center for Media and Design, Santa Monica College (Oct. 2019)
FIVARS Festival,
Toronto Media Arts Centre, Toronto Canada (Sept. 2019)
Floating Signifiers
, STACKED Art Show, Museum of Neon Art, Glendale CA (Sept. 2019)
2019
FEMMEBIT Festival
, Director and Co-Curator. Civic Center Studios, DTLA. (May-June 2019)
Sim Cinema
, ft. Jennifer Steinkamp, Casey Reas, DiMoDa, Paolo Pedercini, Michael John Kelley. Wevr, Venice CA (Apr. 2019)
Featured Artist: FEMMEBIT VR
, The Other Art Fair, The Reef, DTLA (Apr. 2019)
United Nude x FLOAT Augmented Reality Pop-Up
, Westfield Century City, Century City, CA (Mar. 2019)
Spring/Break Art Fair: Coaxial x FEMMEBIT Presents Screen As Persona
. The Row, DTLA (Feb. 2019)
FEMMEBIT Fundraiser @ Navel.la
, Los Angeles, CA (Jan. 2019)
Satellite Art Fair: FLOAT x Petra Cortright
, Austin, TX (Apr. 2019)
2018

The Dark Spring,
with Coaxial Arts Foundation and Pasadena Arts Alliance, Los Angeles, CA (Apr. 2018)
Guest Speaker, Media Design Practice MFA Final, Art Center College of Design, Los Angeles, CA (Mar. 2018)
Guirado Rebirth VR in "Parallel Visionaries" w/ Picasso and Miró, at University of Jaén, Spain (Mar. 2018)
A Piece of Something Bigger: Faculty Work in Progress Show
, Art Center College of Design, Pasadena (Mar. 2018)
Interiors
, Basic Premise, Curated by Alex Brown, Ojai, CA (Feb 2018)
2017

Coral Gables Presents: Guirado
, Art Week Miami Basel with Guirado Estate, Miami, FL (Dec. 2017)
Acute Art VR Platform Premiere
, ft. Marina Abramovic, Jeff Koons, Olafur Eliasson. NY, NY (Dec. 2017)
Space Vs. Time: A Night of Expanded Cinema
, Coaxial Arts, Los Angeles, CA (Dec. 2017)
Virtual Reality Workshop, Pasadena City College, Pasadena, CA (Dec. 2017)
Hervisions 2017 London Premiere
, Curated by Zaibba Jabar, London, England (Dec. 2017)
The Wrong Digital Art Biennale Premiere
, Istanbul, Turkey (Nov. 2017)
The Wrong Digital Art Biennale, GFX Free Error,
Curated by Haydi Rocket (Nov. 2017)
Bill Etra Memorial Tribute: Global Groove 2
, Curated by Benton C. Bainbridge, Culture Hub LA (Nov. 2017)
Kaleidoscope's First Look Virtual Reality Conference
, Curated by Rene Pinnell, (Oct. 2017)
LA Weekly's ArtTopia
, Union Station, Curated by Ale Cohen, Los Angeles, CA (Oct. 2017)
FUTRA's Superfuture
, Curated by Tara LaPlante, Werkartz, Los Angeles, CA (Aug. 2017)
La Jolla International Fashion Film Festival,
San Diego, CA (July 2017)
UCLA Mattel Children's Hospital Benefit and Art Show
, Culver City, CA (May 2017)
Rhythm and Visions, Curated by Patterson + Reckinger
, USC, Los Angeles, CA (Apr. 2017)
Sleepless: The Music Center at Night
, Curated by Ale Cohen, Dorothy Chandler Pavilion (Mar. 2017)
Guest Speaker, Pepperdine University, Malibu, CA (Mar. 2017)
Wake
, Ship In The Woods. With Kid606 and Xiu Xiu. Escondido, CA (Mar. 2017)
VR Cinema
, Curated by Blake Kammerdiener, SXSW, Austin, TX (Mar. 2017)
FLOAT Museum VR SFMOMA Pilot,
with Morphosis Architects and Kaleidoscope VR, San Francisco Museum of
Modern Art
. San Francisco, CA, (Mar. 2017)
Next Art Night
, KRON VR, Culver City, CA, (Mar. 2017)
Guest Speaker, USC, Los Angeles, CA, (Mar. 2017)
Heavy Motion
w/ Lee Tusman, Matt Doyle, Sara Rosalena Brady, Eric Drasin, Coaxial Arts, Los Angeles, (Feb. 2017)
3VR: Liminal Realities at Coaxial Fundraiser,
Coaxial Arts, Los Angeles, CA (Feb. 2017)
3VR: Liminal Realities at Slamdance Film Festival
, Park City, UT. (Jan. 2017)